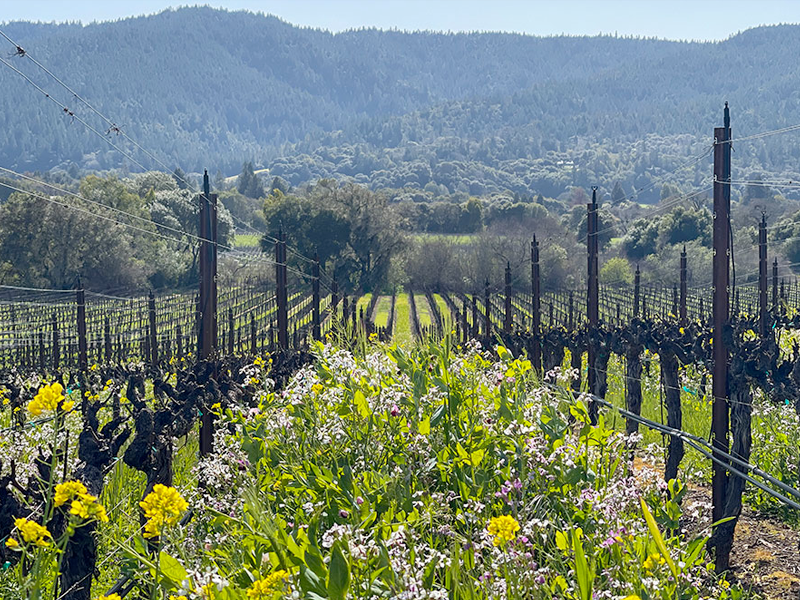 Join the North Coast Soil Hub Join for a community-powered event on cover crops, agricultural sustainability, soil health, and climate-friendly practices in perennial cropping systems. This gathering is open to technical assistance providers and ag professionals, growers, consultants, and community members who want to explore ways to enhance agricultural practices while mitigating climate change impacts.
Fifth workshop: Harnessing the Power of Cover Crops for Soil Health and Climate-Friendly Farming
December 4, 2023, 9am-1pm
Location: Napa Valley College
2277 Napa Vallejo Hwy, Napa, CA 94558
Building 800 HEOC – Room 838 Lecture Hall
Please register HERE through Eventbrite
Participants will gain insights into how cover crops can contribute to building soil health, increasing water retention, and fostering biodiversity, all of which are vital components of a climate-friendly and resilient agriculture. Join us to engage with local farmers and conservationists, share experiences and success stories in integrating cover crops into perennial cropping systems, and explore ways to forge a more resilient future for our farming communities.
---
This workshop is the final event in a five-part series on soil health assessment and management for ag professionals. The series is designed to foster community, deepen understanding of soil health, and offer tools and resources to support ag professionals in offering high-quality soil health technical assistance to farmers and ranchers.
This workshop series is supported by the National Institute of Food and Agriculture, U.S. Department of Agriculture, under award number 021-38640-34695 through the Western Sustainable Agriculture Research and Education program under project number WPDP22-022. USDA is an equal opportunity employer and service provider. Any opinions, findings, conclusions, or recommendations expressed in this publication are those of the author(s) and do not necessarily reflect the view of the U.S. Department of Agriculture.